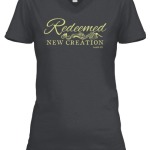 Ever since designing shirts for Union28 several years ago, I've wanted to create more.  I love the idea of fashion with a mission. I haven't stopped thinking about it.  But the burden of having to order the correct sizes in colors that actually sell, not to mention the upfront cost of purchasing stock – enough […]



© SIMPLY BLOOM PRODUCTIONS, LLC • 2014 • All Rights Reserved
No part of this website or any of its contents may be reproduced, copied, modified or adapted, without the prior written consent of the author, unless otherwise indicated for stand-alone materials. Free printables are intended for personal use only and may not be printed for resale purposes.